Sample of our Current Clients
We work with many companies and organisations across the London and the South East.
NHS Bexley Clinical Commissioning Group (CCG)
221 Erith Road, Bexleyheath, Kent DA7 6HZ
RespiriCare are proud to be the sole provider of Pulmonary Rehabilitation for Bexley Clinical Commissioning Group (CCG). RespiriCare took over the contract from the incumbent supplier in October 2015 and successfully ran its first course in November/December 2015. To read more about this service please Click Here
Virgin Care
Respiricare are the sole provider of Pulmonary Rehabilitation in Swale on behalf of Virgin Care. We provide Pulmonary Rehabilitation programmes in Sheppey and Sittingbourne for patients with chronic lung disease. This includes new patient assessments, a 6 week supervised exercise and education programme and a reassessment appointment.
Previous clients we have worked with
A selection of companies we are pleased to have worked with in the past

Dolby Vivisol
Southpoint, Old Brighton Road, Lowfield Heath, Gatwick, West Sussex, RH11 0PR
Our Consultant Respiratory Physiotherapist provided consultancy to Dolby Vivisol which is a large oxygen supply company. To view their website please click here We provided advice and support for their clinical team and developed their clinical educational programme and patient advocacy programme.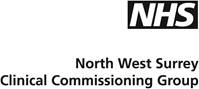 North West Surrey Clinical Commissioning Group (CCG)
Weybridge Hospital, Church Street, Weybridge
RespiriCare worked with North West Surrey CCG to help them identify patients with COPD early on in the disease process. This involved running a patient screening programme in GP surgeries throughout the region. To find out more about this project and to see the early result please Click Here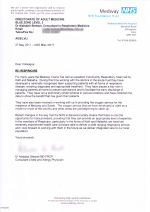 Dr Alaisdair Stewart MD FRCP
(Consultant Chest and Allergy Physician)
….'In the members of Respiricare. Particularly in the forms of Kath and Natasha (Directors), we have two extremely experienced health care clinicians able to deliver a wide ranging respiratory service and I look forward to working with them in the future as we deliver integrated care to our local population'.
Click on the thumbnail for full recomendation.

Sussex Community NHS Foundation Trust
Respiricare worked with the trust for many months to provide specialist community respiratory services including Pulmonary Rehabilitation, Long Term Oxygen and Ambulatory Oxygen assessments and reviews, new patient assessments, follow ups and urgent unwell visits.

Medway NHS Foundation Trust
Respiricare project working with the acute trust to provide Respiratory Consultancy and triaging of GP referrals to the medical Consultants.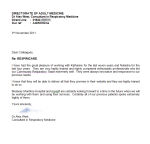 Dr Alex West
(Consultant in Respiratory Medicine)
….'They are very highly trained and highly competent enthusiastic professionals who led our Community Respiratory Team extremely well'.
Click on the thumbnail for full recomendation.