Katharine Plumbe
Director
MSc, BSc (Hons),
ARTP Qualified Consultant Respiratory Physiotherapist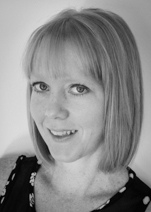 Katharine Plumbe qualified with a 2:1 Bachelor of Science degree in Physiotherapy from the University of Southampton in 1997. Between 1997 and 2001 Katharine worked in various NHS settings treating patients requiring intensive care, medical and surgical intervention, neurological rehabilitation and orthopaedic and out-patient treatment before finally deciding on a career in the respiratory field of physiotherapy.
In 2001 she joined the specialist Community Respiratory Team at Medway PCT which was one of the first teams of its kind in the UK. In 2003 she became the clinical and managerial lead for the service and developed the team into a nationally recognised and award winning example of best practice - you can read more here and also here.
In 2005 she completed her Master's Degree in Physiotherapy and in 2006 qualified as a Supplementary Prescriber, a further M Level module. She has a particular interest in Pulmonary Rehabilitation, so as part of her research for her Master's Degree, she managed to scientifically validate, through a double blind randomised controlled clinical trial, her already dynamic programme proving its effectiveness in improving both objective and subjective measurements in patients with respiratory disease. Kath is also a Level 3 Smoking Cessation Advisor and an ARTP (Association of Respiratory Physiology and Technology) qualified spirometry practitioner.
In 2007, in recognition of her achievements, Katharine reached the pinnacle of her professional career by being appointed to the post of Consultant Respiratory Physiotherapist for the community respiratory team and, as far as we know, remains the youngest physiotherapist in the country to have achieved a Consultant title. Currently she is one of only 11 Consultant Respiratory Physiotherapists in the UK.
Katharine spent two years working one day a week for the South East Coast PCT Alliance as the clinical expert for the Home Oxygen Services Contract Transition. Following this, she was asked to provide consultancy directly to Dolby Vivisol which she did for 3 years. One of her core achievements working for Dolby Vivisol was writing and producing an online eLearning training package for the company which is now used throughout the South East of England by clinicians working in the field of oxygen therapy. To view a full cv please click here.
Natasha Beckett
Director
PG Cert, BSc (Hons),
ARTP Qualified Clinical Specialist Respiratory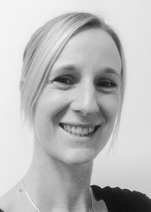 Natasha Beckett qualified from St. Georges Hospital Medical School and Kingston University in 2001 with a Bachelor of Science degree in Physiotherapy. After qualifying Natasha moved to Kent and took her first physiotherapy role at Medway Maritime Hospital. She rotated through outpatients, orthopaedics, surgery and elderly care, before settling into the role of respiratory physiotherapist on an acute medical ward in 2003.
Since this time Natasha has worked in both the acute and community setting providing advanced respiratory physiotherapy assessment and treatment for a variety of respiratory diseases. Natasha returned to London in 2005, further developing her acute respiratory skills at Guy's and St. Thomas's NHS Trust – including rotations in acute medicine including Medical High Dependency Unit and A&E, Maxillo-Facial Surgery and Critical Care and the Intensive Care Unit. After two years she returned to the award winning and innovative Community Respiratory Team at Medway Community Healthcare, working as a Clinical Specialist.
In 2009 she qualified as a supplementary prescriber, forming part of her Post Graduate Diploma in Physiotherapy which she attained in 2010. Natasha is also a Level 3 Smoking Cessation Advisor and an ARTP (Association of Respiratory Physiology and Technology) qualified spirometry practitioner.
Natasha is currently working full time as a Clinical Specialist Physiotherapist in RespiriCare Ltd. Her on-going aims are to provide the highest quality evidenced based care to all patients with respiratory disease, and to support others to do the same. To view a full cv please click here.
Julie Moore
Associate
MSc, BSc (Hons) Physiotherapy
Clinical Specialist Physiotherapist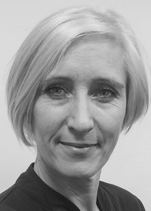 Julie Moore qualified with a BSc Hons degree in physiotherapy from University of Northumbria, Newcastle Upon Tyne in 1993. She took her first job in London at Guys and St Thomas Hospital NHS Trust where she completed 2 ½ years as a junior physiotherapist working on surgical, cardio thoracic, neurological and medical wards, a large Intensive Care Unit, Lane Fox unit, elderly wards and in the musculo-skeletal Out Patients departments.
Over the next 5 years, Julie worked as senior respiratory physiotherapist working in a variety of London teaching hospitals including the Trauma Unit at The Royal London Hospital. During this time she also travelled abroad to work in the Prince of Wales Hospital in Sydney, Australia and Middlemore Hospital in Auckland, New Zealand. It was in these hospitals that Julie grew a passion for helping patients with chronic lung disease and disordered breathing patterns.
In 1999, Julie came back to the UK and took up a more senior post at Kings College Hospital in London. Using the knowledge she had developed in New Zealand she started a successful hospital pulmonary rehabilitation programme and went on to develop one of the first community pulmonary rehabilitation services in the UK. In 2000, Julie became a committee member of the UK hyperventilation group. Julie now lectures across the UK to help physiotherapists develop their knowledge in the management of Hyperventilation and disordered breathing patterns.
In 2005, she completed her Masters in Physiotherapy and published her research on exercising patients with COPD. Since then, Julie has continued to help patients with a variety of respiratory diseases including Asthma, Bronchiectasis, COPD and Pulmonary Fibrosis. In 2009 Julie took the opportunity of working at the pulmonary rehabilitation research centre at Glenfield. Here she gained excellent experience in exercising patients with lung disease, working with Professor Sally Singh and Mike Morgan who are renowned for publishing research in chronic lung disease management.
Julie is also a qualified Buteyko practitioner and has continued to be actively involved in breathing retraining programmes for patients with asthma and hyperventilation syndrome. In 2012, Julie was asked to work with the elite athletes with disordered breathing pattern patients at the London Olympic games. Her work continues and she is embracing the opportunity of working with her highly motivated and experienced team at RespiriCare.
Stella Jane
Associate
Assistant Physiotherapist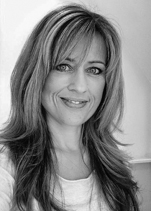 After four years working for Age UK, in Sevenoaks and Tonbridge, Stella joins our team as a Rehabilitation Assistant with a wealth of experience working with vulnerable elderly clients. As an Independent Living Support Worker Stella became a trusted companion to many elderly clients who she spent quality time with in their own homes, assisting with various tasks which enabled them to continue living as independently as possible. During the many hours spent with her clients, Stella has gained an understanding of just how challenging life can be in our later years, reinforcing the importance of adopting and maintaining a healthy lifestyle.
Deciding to face her own worsening health issues as Stella approached her 40th birthday, she resolved to adopt a healthier lifestyle with good nutrition and regular exercise. In doing so she has transformed her own life by losing an incredible 8 stone in weight. With her life-transforming story being published in the national press, Stella has inspired many others to take that step towards a healthier way of life.
Stella has developed a great passion for nutrition and exercise and together with her experience with vulnerable adults, is keen to apply all she has learned in assisting with pulmonary rehabilitation as she works alongside the highly experienced team at Respiricare Ltd.
Tracy Birch
Associate
Grad Dip Physiotherapy
Specialist Respiratory Physiotherapist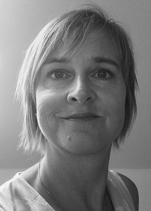 Tracey Burch qualified with a Graduate Diploma in Physiotherapy from Normanby College School of Physiotherapy, King's College Hospital in 1991. After travelling for a year and doing locum work in the Royal Adelaide Hospital, she worked for 7 years at Medway Hospital in Kent, completing rotations and subsequently specialising in respiratory care. Tracey was instrumental in setting up Pulmonary Rehab at Medway Hospital.
Tracey continued working on the respiratory wards, on ITU and in Pulmonary Rehab at Queen Mary's Hospital in Sidcup from 2000 until 2008. As an independent provider, Tracey ran Pulmonary Rehab in Bexley for 6 years before taking a short locum post doing community work in Thanet.
Between 2015 and 2018, Tracey worked for North East London Foundation Trust running the Pulmonary Rehab service and providing an outpatient service for respiratory patients, including people with dysfunctional breathing. Tracey is looking forward to working with Respiricare delivering high quality care for people with COPD and asthma.
Jack Plumbe
Associate
BSc(Hons)Physio,MCSP,HCPC Reg,OCPPP
Respiratory Physiotherapist &
Specialist MSK Physiotherapist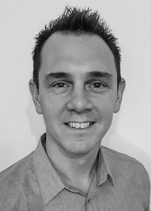 Jack Plumbe trained as a Chartered Physiotherapist at Brunel University College in 1994, qualifying with a 2:1 BSc (Hons) degree. In addition to this he was awarded the accolade of 'EMS student of the year 1994'.
He commenced his early career in the old-fashioned way of undertaking all his core rotations in physiotherapy at Medway Maritime Hospital, working in both the in-patient and out-patient settings. This included rotations in both surgical and medical respiratory and enabled him to become a member of the emergency on-call respiratory team at the local hospital. He finally decided to focus on specialising in outpatients and orthopaedics. However, he maintained his respiratory interest.
After six years of loyal NHS service, he decided to branch out and became a self-employed musculoskeletal physiotherapist, which he has enjoyed over the last 20 years. However, as his joints have become increasingly worn out through many years of manual therapy, he decided to seek an additional challenge. He has spent the last three years upskilling into the field of respiratory physiotherapy.
He has assisted in running pulmonary rehabilitation in Bexley, Swale and Sussex, for which his specialist knowledge in MSK rehabilitation has been put to particular good use. He has also worked independently in the specialist Community Respiratory Team in Sussex as part of the RespiriCare LTD team. As part of RespiriCare's ongoing commitment to patients he runs a weekly respiratory assessment clinic at St. Georges Medical Centre in Sheppey, Kent. This involves the assessment, diagnosis testing (including spirometry) and treatment of common respiratory conditions such as asthma and COPD.
As an associate of RespiriCare LTD, Jack is keen to progress his own respiratory knowledge with the goal of assisting RespiriCare LTD in providing excellent respiratory care to patients with respiratory illness.
Kristopher Bahadur
Associate
MSc, BSc(Hons) Physio
Specialist Respiratory Physiotherapist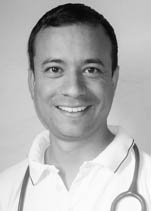 Kristopher has over 20 years of experience as a physiotherapist. He qualified from the University of East London in 1999 with a Bachelor of Science degree in Physiotherapy. Kristopher worked as a junior physiotherapist at Bart's and The London, working between St. Bartholomew's Hospital, The Royal London Hospital and The London Chest Hospital. He completed rotations on the medical wards, orthopaedics and trauma, cardio-thoracics, ITU, neuromedicine, paediatrics and musculoskeletal outpatients. It was during this time that his interest in respiratory physiotherapy grew.
Kristopher then worked at the Royal London hospital as a senior physiotherapist in paediatric medicine before taking up a position at Guy's and St. Thomas' NHS Foundation Trust as a senior physiotherapist. Here he worked in the community, within elderly care medicine, A&E and the general medical wards.
Kristopher's passion for respiratory physiotherapy further developed over the next 5 years where he worked as a highly specialised physiotherapist in critical care, managing complex patients. During this time Kristopher worked on the Lane Fox Unit, medical wards, adult HDU, adult ICU and head & neck. Here he gained extensive knowledge and skills in the assessment and management of both ventilated and non-ventilated adults. Kristopher was also seconded to the Patient at Risk Team where his advanced assessment skills and management of the acutely unwell adult were further enhanced.
In 2008 Kristopher took up a position to lead the COPD Outreach team at Guy's and St.Thomas' NHS Foundation. Here Kristopher developed extensive expertise the in assessment and management of patients with COPD, with particular focus on admission avoidance and early supported discharge. As part of a wider Integrated Respiratory Team, Kristopher also supported the asthma service, and the oxygen and pulmonary rehabilitation teams. Kristopher was part of a team winning a BTS IMPRESS award.
In 2011 Kristopher completed his Masters degree in physiotherapy at the University of Brighton. His research dissertation investigated the use of non-invasive ventilation during the exercise component of pulmonary rehabilitation in patients with COPD. Kristopher has also held committee membership for the ACPRC as the chronic disease champion (2011-2013) and for the British Lung Foundation (2010-2013). Kristopher has had a keen interest in education and has lectured for both undergraduate and post-graduate students at Kings College London in physiotherapy, nursing and pharmacy programmes. Kristopher has also been actively involved in teaching his physiotherapy and medical colleagues.
Kristopher left Guy's and St. Thomas' NHS Foundation Trust in 2014 and now works privately, treating patients in East Kent. Kristopher is excited to work as an associate with the highly knowledgeable and professional team at RespiriCare and to be part of their outstanding service.
Phoebe Cooper
Associate
Assistant Physiotherapist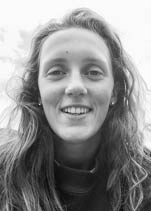 Phoebe has come to us as the youngest, from sixth-form education. She has great enthusiasm towards exercise and knowledgeable background in a variety of sport, regularly training and participating in races throughout the year. Triathlon is her main interest now, alongside open water swimming. She has helped out widely at major sporting events from the London Marathon to the Athletics World Championships.
Phoebe has an interest in sports rehabilitation and joins the team to expand her knowledge and understanding with RespiriCare to help achieve the best results for each individual. She believes in the power that exercise has on the mind and body, understanding everyone as an individual, each with their own goal which can be achieved.
Samantha Cook
Associate
Rehabilitation Assistant Practitioner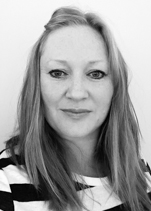 Sam's career in physiotherapy started in 2001, when she started working as an assistant at St Bart's Hospital, Rochester in rehabilitation and neurology.
Although Sam then left physiotherapy and pursued a career in Sales and Marketing, her true passion was always physiotherapy, so she made the decision to return and work at Medway Maritime Hospital about 7 years ago.
Since returning, Sam worked in different areas of the hospital as part of the therapy team covering Medical, Orthopaedics, Women's health, Surgical and Vascular. After completing a number of courses including a level 3 NVQ in Allied Health Care Support and Assessor training, Sam was able to support her peers and colleagues with their CPD and NVQs. After being promoted to a Therapy Assistant Practitioner in critical care, Sam worked for 3 years and was given an opportunity alongside the Specialist Physiotherapist, the Consultant Physiotherapist and another assistant to head up an early mobilisation project.
At the beginning of September 2019, Sam decided it was time to take on a new challenge and explore a new role in Pulmonary Rehabilitation in the community environment with Respiricare. Sam is also a Swimming teacher in her spare time, teaching children aged between 3-10, sending them off on their swimming journey and teaching this very valuable life skill. Sam loves being part of the patient's journey at Respiricare and supporting the positive impact that we all strive for.
Local Policies